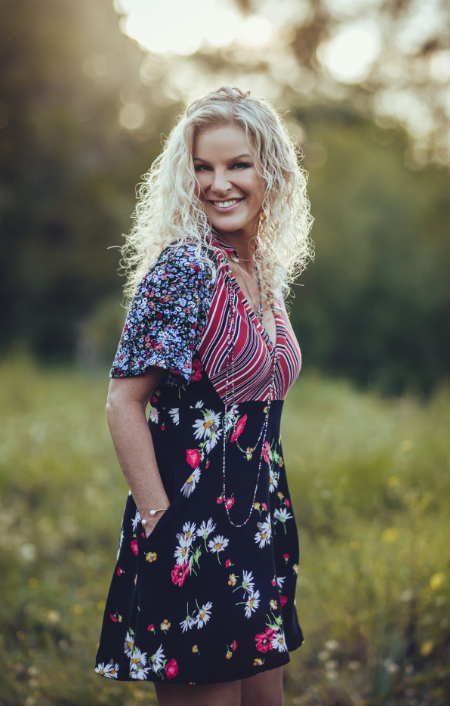 Love Infinity
Charity (aka Love Infinity) is a global influencer on a mission to share the power of unconditional love with people world-wide. She believes your words create your reality and spreading uplifting content is her way of helping to tip the balance in favor of love & light.
Charity is a world-class professional photographer, founder, and former CEO and former publisher of Positive Impact Magazine®, expanding her vision one thousandfold since founding PositiveImpact®, Positive Impact Magazine® and Positive Impact Multimedia®.
She has now co-founded, Positive Impact GlobalSM with Dr. Stephen Lesavich and is the Chief Happiness Officer and public face of the company. She has a burning desire to show people how easy it can be to change the world through actions as simple as a smile, sharing a positive video, or buying a product that gives back.
Her new digital platform combines entertainment, education, and conscious shopping… and makes it FUN to make a difference. When she isn't taking pictures, making videos or traveling to beautiful & sacred places around the world, you can usually find Love Infinity belly laughing with her friends and family, doing yoga, or spending time in nature in Florida.
Stephen Lesavich, PhD, JD
Stephen Lesavich, Ph.D., JD, is an award-winning and best-selling author, CEO, entrepreneur, visionary, intuitive, attorney, and tech expert. He has a Ph.D. in computer science and is an attorney in private practice with a focus on intellectual property law (patents, trademarks, copyrights) and business law. Stephen is also a solution-focused certified life coach. He works out of offices in Chicago and in southeast Wisconsin. An experienced entrepreneur, he has previously started two companies, including a publishing company, which has grown into successful businesses. Dr. Lesavich regularly writes, speaks, and is interviewed on a variety of topics. His articles and interviews have appeared internationally in many different print and electronic publications, and he is a frequent guest on the radio. Stephen does a regular podcast called Out There on the Edge of Everything® where he examines the interesting edges of life. He was honored at the PostiveImpact® Magazine® Awards Celebration in 2014 as "an everyday person who makes a positive influence in the world." Stephen was very excited to have co-founded Positive Impact GlobalSM with Charity and help empower and inspire others, and create positive impact echoes across the globe!
Stephen has recently stepped down as the CEO for Positive Impact Global and has now assumed the role of Senior Evangelist to promote the mission of Positive Impact Global, connect like-minded people world-wide and inspire others with his posts and podcasts.