Album Release Party, Miami: Drumming & Dreaming – Shamanic Sound Journeys by Fernando Subirats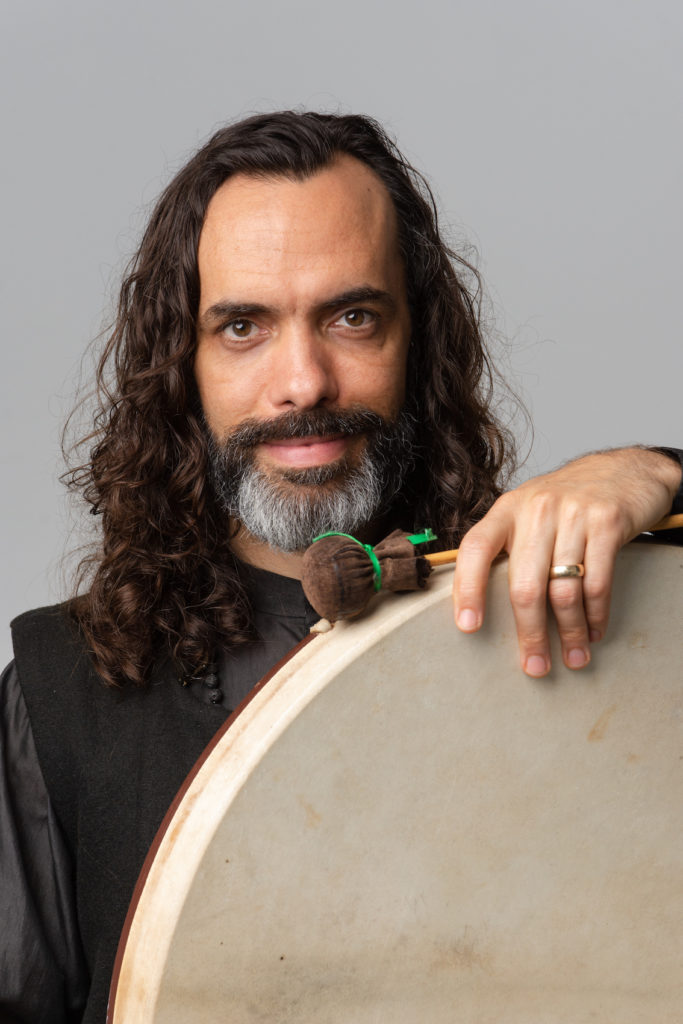 Drumming & Dreaming is a new album of shamanic journey music created by musician and avid meditator Fernando Subirats.
Facebook Event Link: https://facebook.com/events/s/drumming-dreaming-album-releas/620149408740889/?ti=as
Listen on Bandcamp: https://fernandosubirats.bandcamp.com/album/drumming-dreaming
Miami, Fl: On this album, four distinct tracks enable the listener to experience a deeper awareness of themselves and open the possibilities for spiritual guidance. Although embedded with specific intentions, the listener can use these tracks to embark on the journey of their choice or simply bathe in the sound and experience deep stillness.
According to Fernando, a shamanic journey is the experience of a lucid dream while in the waking state, induced by ceremonial drumming and music. Shamanic journey music is intentionally repetitive and hypnotic. As such, brain waves are effortlessly slowed down to states that are associated with dreaming. Once in this state, visions of spirit guides can be received; questions can be asked and answered.
A Shaman is considered to be one who accesses spirit realms for the purpose of divination and healing in service to the community. Spirit realms can be accessed through altered states of consciousness achieved with shamanic drumming, dancing and meditating.
About the Album
"Introduction" is a meditative talk (with ambient music) by the artist which gives a broad overview of shamanic journeys and how to embark on one.
"The Body as a Gateway" features hypnotic rhythms on the frame drum with an ambient sound bed. The tempo is specifically calculated to lower brain wave activity and induce a dream-like state. Through the practice of whole-body awareness, the physical body becomes a gateway into the awareness of non-ordinary reality.
"Animal Totem Encounter" features primal rhythms played on drums, shakers, and wind instruments to help the listener connect to a helping animal spirit and receive inner guidance.
"Inner Child Encounter" is a departure from traditional journey music in that the hypnotic element is carried by the Tamboura, a stringed instrument normally found in Indian classical music. A child-like melody is played on a tank drum to enable the listener to connect with their inner child and gain insight into past conflicts that may be echoing into the present.
"Ancestral Encounter" features a union between the frame drum and crystal bowls often used for sound healing. The ethereal quality of this track lends itself to making contact with ancestors and the dearly departed. The crystal bowls are performed by musical activist Ann Hoffman.

About the Artist
Musician, Dream Facilitator, Family Man: Fernando Subirats, a Miami native, has been involved in the South Florida arts and holistic communities for over 20 years.
As a percussionist, he has performed at virtually every venue in Miami from the legendary Tobacco Road to the Arsht Center.
As a student of Indian music and Tabla drumming, he traveled to India to study with great masters. During his travels, he naturally developed a meditation and yoga practice, as well as having many instances of hyper synchronicity and lucid dreaming.
2016 saw the birth of "Drumming & Dreaming", a marriage between Fernando's passion for drumming and meditation which has been hosted by such venues as The Bagua Center, The Sacred Space, and Innergy Meditation.
He is the proud father to three musical children and married to a singer/songwriter with a very strong spiritual practice.
His album of shamanic journey music also entitled "Drumming & Dreaming" has been released in January 2020. Available exclusively at www.Bandcamp.com
Album Release Party
Fernando cordially invites you to join him at his album release party on Sunday, February 2nd, from 4pm-7pm at Wellness Ironside, 7520 NE 4th Court, Miami.
Facebook Event Link: https://facebook.com/events/s/drumming-dreaming-album-releas/620149408740889/?ti=as