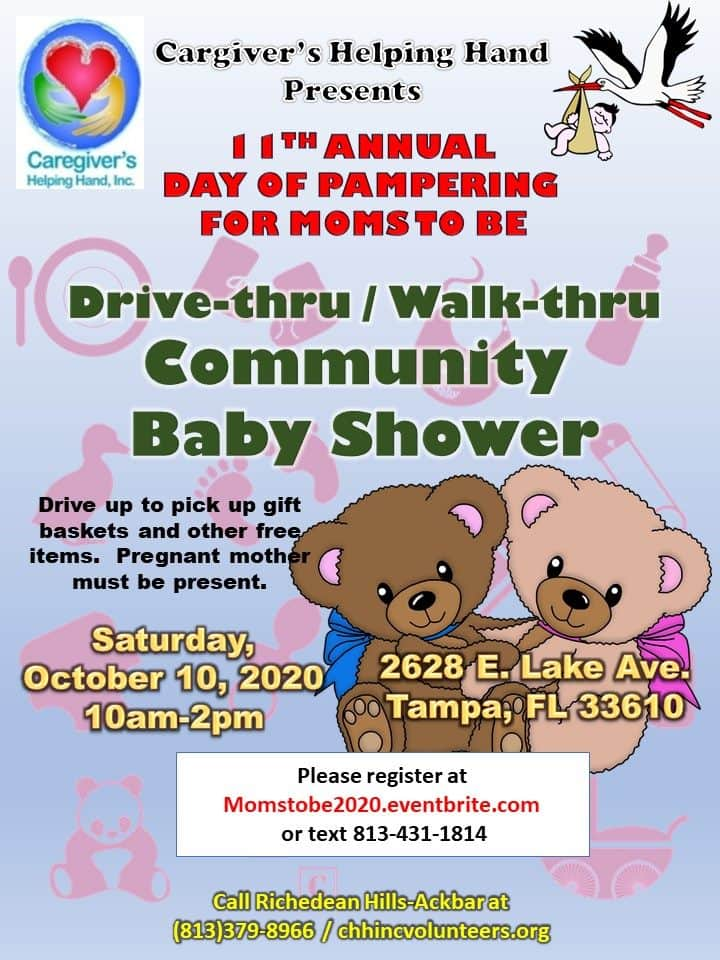 For eleven years, nonprofit founder Richdean Hills-Ackbar and her team have delivered joy and shower gifts to expectant moms during an annual community baby shower.
Through Caregiver's Helping Hand, Inc., Hills-Ackbar and other volunteers provide free services to low income children and teens, women, and seniors, and once a year, this very special event pampers the moms-to-be.
Hills-Ackbar said that she started the Community Baby Shower to honor the people that gifted her with two baby showers when she was a single mother in need. She decided to pay it forward by founding this special event, showing the same kindness to them that she received.
"Our new moms are on public assistance in Hillsborough County," said Hills-Ackbar. "Our mission is to always give a helping hand wherever we can in our community."
This year spoiling moms-to-be is going to be a little different. The annual Community Baby Shower on Saturday, October 10 from 10am to 2pm, will follow pandemic safety measures.
"HUMANA is donating 250 mask for volunteers and moms! We have gloves, mask, soap and water to protect ourselves and others," she said. "Caregiver's would normally have a sit down baby shower, but we had to change because of the pandemic. We are doing a drive through because we felt it would be better for the families and my volunteers."
Hills-Ackbar said that she is excited to accommodate 200 expectant moms with baskets filled with clothing, bottles, bibs, and diapers, and even provide backpacks for daddies-to-be.
Caregiver's Helping Hand, Inc. accepts gently used and new items for newborn babies, and boys and girls. Items needed include newborn diapers, baby bags, pacifiers, socks, blankets, hats, t-shirts, headbands, rattles, bottles, teething toys, strollers, mobiles, baby wipes, lotion, shampoo, powder, crib sheets, baby swings, baby monitors, and bottle warmers, etc.
"Despite the pandemic, all of us at Caregiver's Helping Hand Inc. still want to make a positive difference in the lives of these new parents." The Community Baby Shower is Saturday, October 10 at 10am-2pm at 2628 E. Lake Avenue. Register at momstobe2020.eventbrite.com. Registration is limited to 200 guests. For more information, please contact Richedean Hills-Ackbar at 813-379.8966, or caregiverstampa@gmail.com.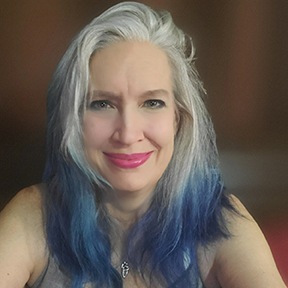 In addition to writing for Positive Impact, Deborah owns The WriteOne Creative Services – graphic design, web design, and copywriting, produces Life Amplified showcase for charity, and is a theatre reviewer for Broadway World, Creative Loafing Magazine, Watermark Online, Patch, a reporter for Tampa Bay News and Lifestyles Magazine, and past newspaper journalist for The Tampa Tribune with 20+ years in journalism and business copywriting. She is a twice-published author of a children's early reader, The Alien and Me and Damaged Goods: Narrative Unendings from Inside My Heart and Mind. Deborah is also a multi-time playwright for Powerstories Theatre, Carrollwood Players Theatre, Tarpon Arts, and Tampa Bay Theatre Festival, and the scriptwriter for The Actor's Clinic actor's TV show. thewriteonecs.com