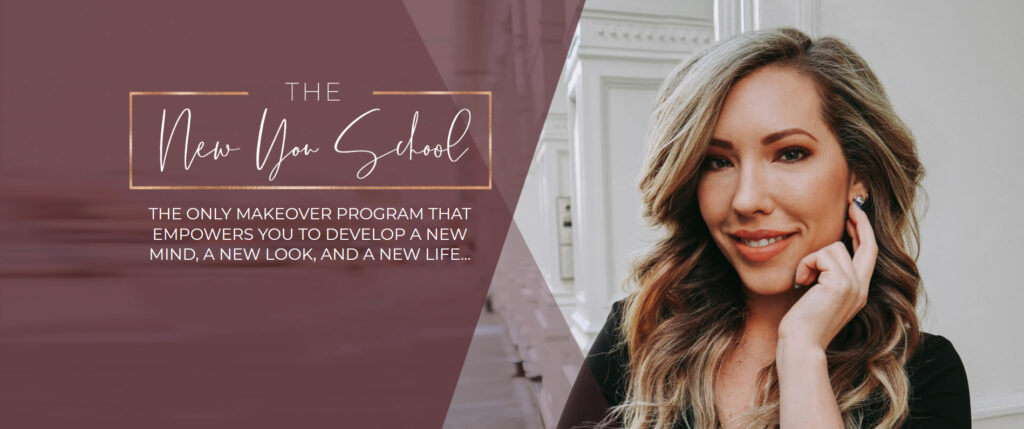 Have you ever wondered if you are heard or seen? Are you worthy, good enough or deserve to feel happiness?
What if instead of watching everyone else get everything you always wanted, you could feel good, confident, and worthy enough to get it for yourself. Fallon Fitzpatrick C.P.C. wants you to know that everyone matters and she will show you how to believe in yourself.
A certified personal coach, Fallon Fitzpatrick, founder of The New YOU School, has spent years mastering her skill set. She began her career as a master hair designer. She went on to become an energy master-level instructor, a certified Kundalini yoga instructor, an expert in nutrition, finance, and Feng Shui. She earned a degree in social and behavioral psychology. Her focus, skills, and talent have led her to a life devoted to helping others transform themselves from the inside out in her 360-degree program, The New YOU School.
Fitzpatrick is the poster child for strength and resiliency. At the tender age of 3, she asked her drug-addicted parents if she could help them cook crack on the stove. At 4, when her parents separated, Fitzpatrick grew up surrounded by strange men visiting her mother. Wholly neglected and physically and emotionally-abused, she was forced to raise herself. As a teenager, she found herself following in her parents' footsteps, cutting school, and using drugs and alcohol as an escape.
Fitzpatrick credits a high school guidance counselor for setting her on a different path and recommending a school therapist. She realized her environment was unhealthy, and the conditions she suffered quietly with – frequently she went without meals – no child should ever be raised.
At 15, Fitzpatrick turned her life around, moving in with her father, who had gotten off drugs, finding her first job in a hair salon. Within three years of beginning therapy, she stopped using drugs as a crutch and became an honor roll student on the president's list.
When her father moved, at age 20, Fitzpatrick had to find a way to put herself through college. She quickly found a salon job in New York City. She was able to fund her degree through Hunter College, graduating with honors, majoring in psychology with a minor in sociology. It was here that Fallon would decide her calling was to help others.
Despite her educational success, Fallon still had work to do. She found herself struggling with invisible illnesses and self-esteem issues from being overweight.
"I took on my purpose in life as to not continuing the patterns of my family and healing my whole self," she said, "I can empower other people to do the same, regardless of where they came from… rather than getting stuck in a victim mentality of feeling sorry for yourself and not knowing how to pull yourself out."
Her salon introduced Fallon to Kundalini yoga. Kundalini yoga teaches participants how to heal themselves mentally and spiritually, as well as physically. She had such a release through this yoga, instead of getting her Ph.D. in clinical psychology, she decided to earn her degree in Kundalini yoga and began teaching and doing workshops, partnering with healers, authors, and life coaches.
"Each meditation has intention – mind, body, spirit."
After a few years of mastering Kundalini yoga, she was called to energy healing. She earned her master level instructor integrated energy therapist certification and began doing energy work on her clients.
"I could sense what happened to people in the childhoods. I asked if I was correct, and I was."
Never losing sight of her stylist roots, Fallon opened her first hair salon to rave reviews. Yet, becoming a stylist to stars in film and television didn't completely fulfill her. She still had more to learn.
While immersing herself in the study of nutrition and losing 35 pounds, she became a Certified Professional Life Coach, and, in the process, she learned how to heal her autoimmune illnesses with proper diet.
Her thirst for knowledge didn't stop there. She next set her sights on finance, talking to financial advisors and reading finance strategy books, and was able to clear a large portion of $125,000 in student loan debt.
"I paid off $75,000 in 10 months. I've been on the road to financial freedom ever since."
Most recently, Fallon has begun to study and practice the art of Feng Shui to better assist her clients in clearing clutter in their lives and minds.
"I've been accumulating inner and outer beauty skills for 20 years – empowering people to heal themselves emotionally, mentally, spiritually, and physically," she said. "I think every aspect of beauty and wellness is important. That's what separates me from therapists, coaches, other workshops. I make sure that you look and feel your best inside and out. While teaching you the pro hair, makeup, and fashion tips, I also am integrating yoga, energy work, somatic therapy, and psychotherapy. Determining what your core wound is and beginning the internal healing process. The core wound comes from early childhood and is where everything we struggle with stems from. Whether it is addictions and self-sabotage or procrastination to disease in the body, it can all be traced back to our core beliefs. This is what separates me from a regular coach. We go into the original pain. We have to explore and accept it. Without acceptance makes it never go away; if we push it down and ignore it, we are never able to heal."
Fitzpatrick's 12-week program, The New YOU School, both one-on-one and via group participation, uses all of her studies to help each person become empowered to heal themselves.
"The New YOU School is my step-by-step program and community that will coach and guide you to reinvent yourself so you can live a happier, fulfilling life that you love."
Each week, clients enjoy a new facet of Fitzpatrick's transformative and complete life makeover program.
Topics addressed range from creating your personalized look with hair, clothing, and makeup, designing your vision for life and executing it, building confidence, decluttering your home and life, discovering your purpose, stopping negativity from controlling your life, rebalancing mind and body, attracting healthy relationships, and creating your legacy.
Once a neglected child, attracting bad relations and making poor decisions, Fitzpatrick has become more than a product of her damaged upbringing. Determined, she fought not to be a statistic and through many different avenues, made herself whole and healthy – mind, body, and soul.
The New YOU School is Fitzpatrick's opportunity to bring together her expertise and experience to fulfill her purpose. She helps others realize they are not only capable of being whole but also seen, heard, and worthy of everything they have ever dreamed.
Fallon Fitzpatrick C.P.C. is not afraid of hard work and coaches both one-on-one and in a group setting, saying, 'it worked for me, now, let me work for you.'
To learn more, visit www.thenewyouschool.com.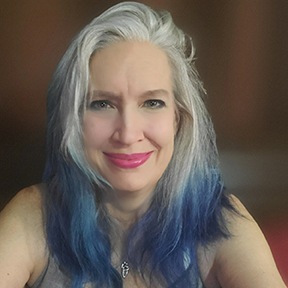 In addition to writing for Positive Impact, Deborah owns The WriteOne Creative Services – graphic design, web design, and copywriting, produces Life Amplified showcase for charity, and is a theatre reviewer for Broadway World, Creative Loafing Magazine, Watermark Online, Patch, a reporter for Tampa Bay News and Lifestyles Magazine, and past newspaper journalist for The Tampa Tribune with 20+ years in journalism and business copywriting. She is a twice-published author of a children's early reader, The Alien and Me and Damaged Goods: Narrative Unendings from Inside My Heart and Mind. Deborah is also a multi-time playwright for Powerstories Theatre, Carrollwood Players Theatre, Tarpon Arts, and Tampa Bay Theatre Festival, and the scriptwriter for The Actor's Clinic actor's TV show. thewriteonecs.com