Pitch-black Humour with an Unexpected Social Conscience (2020)
@SunetraSenior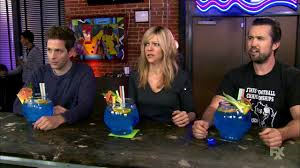 It's Always Sunny in Philadelphia is deserving of its flagrantly ironic title. It delivers what is promised: humour that's pitch-black. Dark comedy has always been used to explore serious social issues in a light-hearted way, but creator/actor Rob McElhenney is particularly adept. Not only does he confront the most personal aspect of life – our humanity – but does so in a way that is thought-provokingly fun. In short, this superb sitcom is an unforeseen advocate of modern morality. The four main characters Dennis (Glenn Howerton), Dee (Kaitlin Olson), Charlie (Charlie Day) and Mac (Rob McElhenney) are incredibly mean, selfish, vain and cowardly to the point of abstraction.
Their questionable choices always lead to anarchic conclusions, both physically and mentally, cleverly subverting their personalities. The plots are also punctuated by visual and logical absurdity to viscerally emphasise this: a roast chicken propped up in cut-off shorts makes an appearance and Mac, a self-professed Catholic, except of course when it comes to doing anything that is actually Christian, goes to a pro-choice women's protest with the sole mission of sleeping around. Furthermore, as the mania of these characters is the primary focus, the storytelling refuses to follow the typical shiny trajectory of happy endings: a concept the show itself pokes fun at in 'The Gang Try Desperately to Win an Award' (pictured). Instead of budding romances, career development and neat solutions, there is animosity, abject failure and inner stagnation.
The setting of the sitcom is a grimy local pub where the people the group encounter are as damaged as them: the McPoyles are siblings who have an implicitly incestuous relationship, and whether Dennis and Dee's father, Frank Reynolds (Danny DeVito) is a scheming businessman or suffers genuine dementia is up for querulous debate. However, the self-awareness of the sitcom allows us to walk away feeling amused. Each episode frames the drama through pressing social questions or a nuanced ethical dilemma e.g. the environment, international issues, and the breaking-point of friendship. 'This throw-away culture we live in' is a recurrent conscious phrase. This reminds us that the people pulling the strings do in fact possess a moral compass: after all, you must know the boundaries to be able to finely flout them.
This also brilliantly contributes to an immersive pantomime experience where the actors of the show know that the audience knows that they are acting: 'shall I do it?' is the subliminal dare posed to us as Charlie shovels cat-food into his mouth to better sleep, or when Dee ridiculously performs her Latin alter-ego in "brown-face." Despite the outrageous contexts, there is always an underlying trust. Summarised as 'the antidote to nineties sitcoms' by a Netflix user then, the cynicism of the show has a unique empathetic quality. Going fifteen seasons strong in 2020, the majority of the public seem to agree. Indeed, McElhenney himself has stated that he purposely gained weight as the seasons have gone on to explicitly break away from the cushier, idealistic direction of earlier popular sitcoms such as Friends and Will & Grace. In the grittier social climate of the early 2000s when the financial bubble has burst and political polarities have solidified, there is a general aversion to deceptively easy truths.
The raw depiction of everyday living has become a welcome style. This extends to the very timely exploration of gender equality in the show, both on and off the screen. A recent episode, responds to the #MeToo movement, candidly depicting the difference between authentic alertness and a knee-jerk tribalism which has at once surfaced within the cause. This contests both the normalisation of aggressive sexism and hypocritically reacting with pure venom towards it. Exceptional comedy actress, Kaitlin Olson, is given an equal standing among her male counterparts too. Her professional portfolio is given due diligence alongside the portrayal of complex millennial womanhood. As opposed to being simplistically positioned as a benign guiding force which upholds the traditional cult of maternal womanhood, Dee's contemporarily feminine character is demonstrated as wayward and outlandish as the rest: the scene where she tries to steal a pair of heels in a covert attempt to look glamorous and goes crashing into a nearby car springs to mind.
Her hilarious female friendship with regular guest character, Artemis (Artemis Pebdani), is also an inimitable highlight. Although there is no warm fuzzy feeling in the typical sense within the show then, an intelligent levity moves in to fill the conceptual space. Reverence through ridicule, originality in pastiche, slapstick yet witty, It's Always Sunny in Philadelphia is ultimately Shakespeare in the new millennium. Resembling the charismatic comedies of the great bard himself, It's Always Sunny in Philadelphia is a trailblazing social commentary that not only reflects the relevant concerns of our time, but also unflinchingly exposes them to constructively lift our spirits. The team deserve to win many awards: please give them at least one massive award.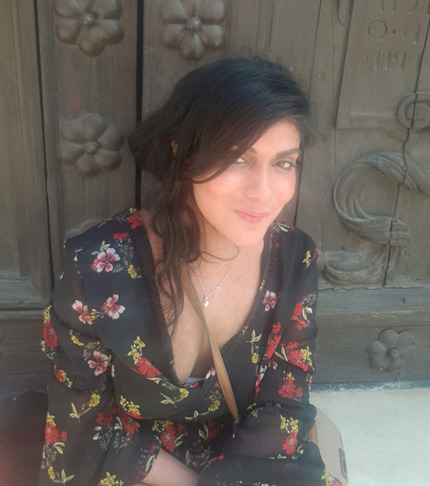 Sunetra (Sunny) is an indie journalist, actress and short film writer. She is a popular columnist at a London weekly, and writes extensively on social democracy, Feminism and the psychological nuances of modern society. Her movies have been screened at the London Short Film Festival (LSFF) and Bristol Independent Short Film Festivals (BISFF).
Her progressive, perceptive writing cuts across film, current analysis and media. Known for its unerring emotional intelligence, the work focuses on the socio-politically urgent yet unseen. She enjoys combining arts, news and mindfulness to create a unique perspective, championing social change. In 2019, she was published in Oxford University's journal, PHENOTYPE, investigating the relationship between apex dinosaurs and modern economy!
Sunetra specialises in the area of psycho-social evolution. To this end, her Sunshine Reviewing column salutes film, television and media that radiate a uniquely joyful message. Enjoy!
T: @SunetraSenior